Exhibitor Toolkit 2023
Stand out to decision makers at the largest gathering of chains and suppliers in the drugstore industry by starting your marketing campaign now.
Here are ideas and assets you can use to help you build brand awareness, accelerate sales and develop customer relationships before, during and after TSE.
Before TSE
Make sure customers and prospects know you'll be at TSE.
At least two months before, create a unique Market Exchange Company Profile about your participation. Use your landing page to:
Share your booth location.

Promote product launches and your participation in the virtual product showcase and Meet the Market

Highlight in-booth activities

Share the events or items you're sponsoring

Introduce staff for meetings

Link to your online appointment planner in your dashboard.
Promote your Market Exchange Company Profile and participation at TSE to retailers with email and social campaigns.
While you may be excited to talk about all the innovative new products and services you'll unveil at TSE, think about what information is most meaningful to retailers. Spread out your communications so you always have something valuable to share and don't overwhelm retailers with too much contact.
We've created a set of email signatures and graphics you can use on your website, emails, and social posts to help you promote your presence at TSE.
Need help with messaging? Here is sample copy to get you started:
Social Copy:
Just confirmed our booth XXXXX at #NACDSTSE. See you in

San Diego, August 12-14.

Who's going to #NACDSTSE? We're exhibiting, let's meet up! Booth XXXXX.

Come see our new [PRODUCT LAUNCH INFO], booth XXXXX, at #NACDSTSE.
Email Template:
Hi <first name>,
We're excited to announce that <your company name> will be attending the NACDS Total Store Expo in San Diego, August 12-14.  We can't wait to share our exciting new products and network with others in the industry. If you'll also be there, we'd love to share our exciting new products, technology, and/or services.  Stop by <booth number> and say hi.
Interested in registering? Here is a link that you can use! https://tse.nacds.org/register/ Talk soon,
<your name>
<Attach or include any marketing collateral>
Plan fun in-booth activities and swag

Put yourself in retailers' shoes, and brainstorm booth activities and swag that will resonate with them and their TSE experience. What could you do or give out that would make them smile, energize them for a busy day or revive them after a late night? Consider special giveaways for customers.
Review what to expect at TSE
Are you a first-time exhibitor or a seasoned attendee looking for a refresher? Check out our Guide to Success developed by members of the NACDS Retail Advisory Board.
Discover the retailers you should meet with
Search retailers attending in 2023 on the

Participants page

. 

Invite those retailers that you want to meet with to schedule an appointment during the conference. Explain why and how meeting with your company will benefit the retailer in the invitation. We provide email and phone numbers for all attendees on the

Participants

page to make it easy for you to connect with them.

Don't forget to set up your Market Exchange Appointment Planner in your Exhibitor Dashboard. An open calendar lets retailers interested in visiting your booth book time directly from your Market Exchange company profile. Send custom invitations to your targeted retail attendees direct from your Appointment Planner as well! For assistance setting your Appointment Planner up or sending invitations to retailers, join us during our webinars for Exhibitor Tools, Tips, & Tricks!
During TSE
The Exhibit Hall is massive so you need to make sure you are top of mind for retailers.
Send a "Reminder" to the retailers that you have appointments with that confirms the time and location of your appointment the night before your meetings.
Use your social media channels to drive traffic to your booth by:
Sharing photos of your activities
Introducing staff and share photos with you and your partners
Promoting onsite demos
Answering questions from attendees and being a source of insight and key takeaways.
Don't forget to use the hashtag #NACDSTSE
After TSE
Follow up with your leads from TSE to continue the conversations
After each conversation, rank the lead according to fit and level of interest. Was it small talk? Did you talk about their business needs. Did you discuss pricing?
Send personal emails to priority leads. Create a lead nurturing campaign to other leads to educate them on your product or service, stay top of mind and build a relationship.
In both cases, remind them you met at Total Store Expo and what you discussed.
Email Signatures
Download the right format for you, and include the graphic in your email signature!
Share Graphics
Download the right format for you, and spread the word! Share with the above guidance.
Add your staff photos and details to the featured staff templates below! See example graphics here and here.
For Mac users: Open both the toolkit graphic and your team's headshots in Preview. Using the selection tool in the markup toolbar, hold shift as you drag to draw a square around the part of the photo you want to copy. Copy and paste the photo onto the toolkit graphic, and resize to fit in the colorful headshot box. Use the text tool in the markup toolbar to add your text in the white boxes.
For Windows users: Open Paint twice, so you have two Paint windows open. In one Paint window, open the toolkit graphic; in the other, open your headshot. Use Image > Select to draw a square around the part of the headshot photo you want to copy. Copy and paste the photo into the other Paint window onto the toolkit graphic, and resize it to fit in the colorful headshot box. Use the text tool to add your text in the white boxes.
Marketing Copy
Sample social media posts
Just confirmed our booth XXXXX at #NACDSTSE. See you in San Diego, August 12-14.
Who's going to #NACDSTSE? We're exhibiting, let's meet up! Booth XXXXX.
Come see our new [PRODUCT LAUNCH INFO], booth XXXXX, at #NACDSTSE
Twitter example posts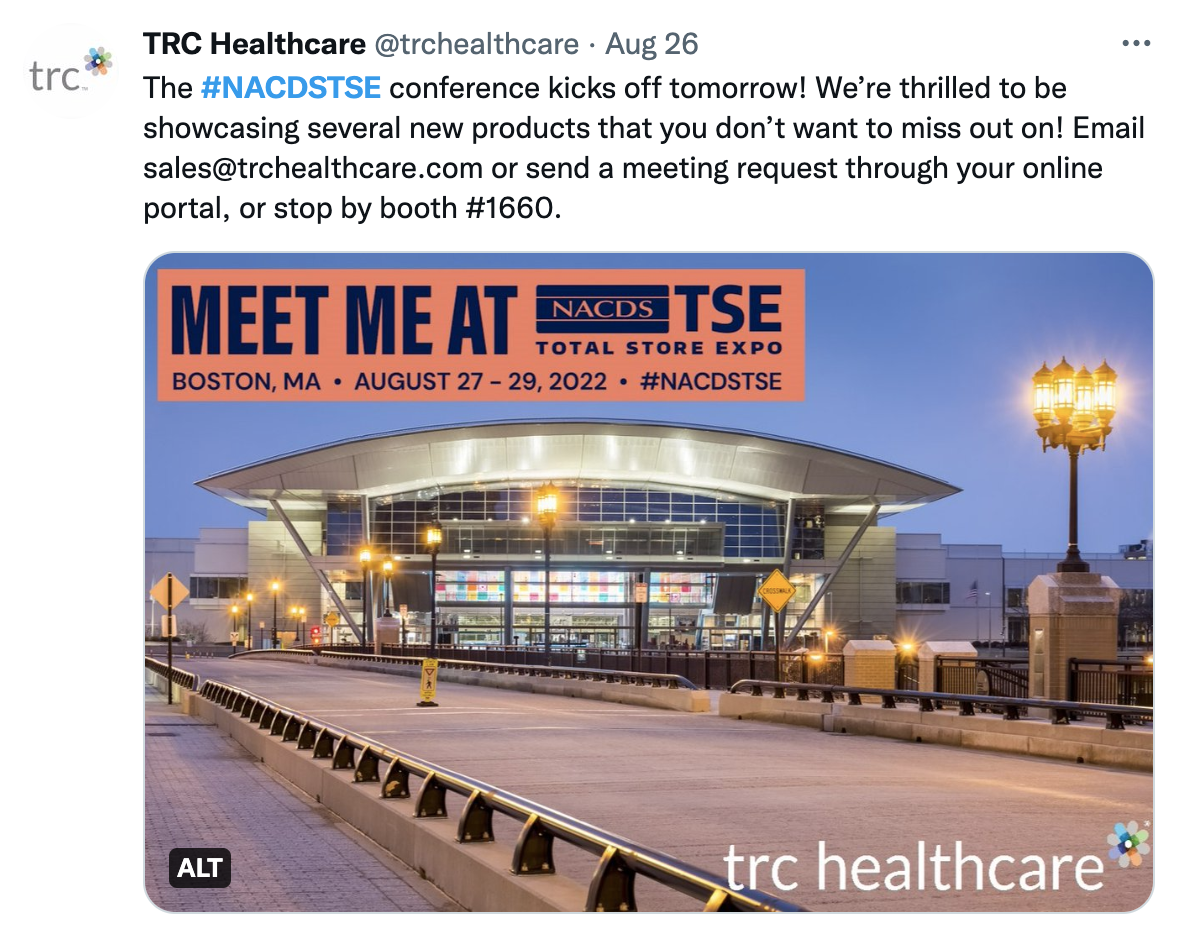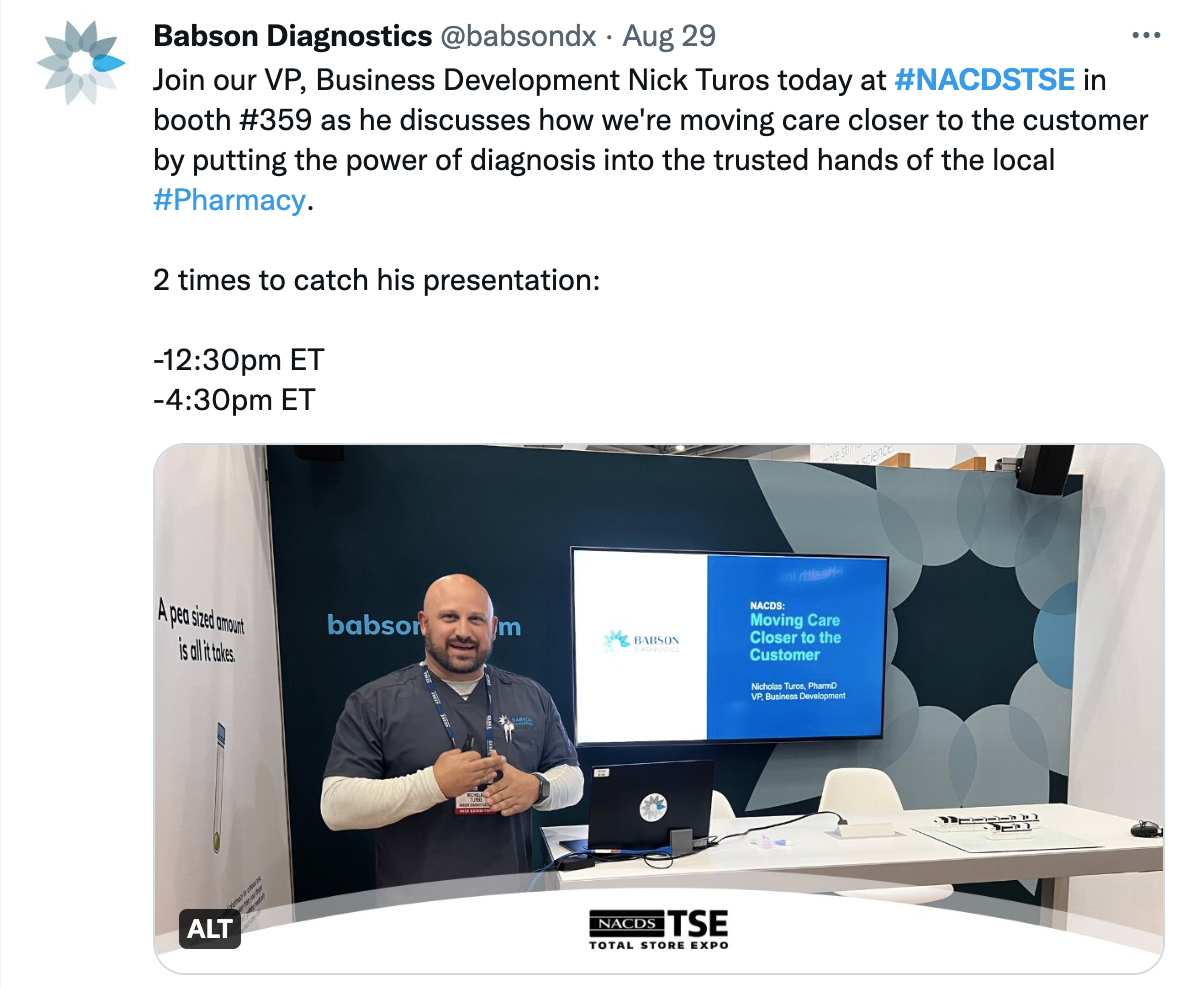 LinkedIn example posts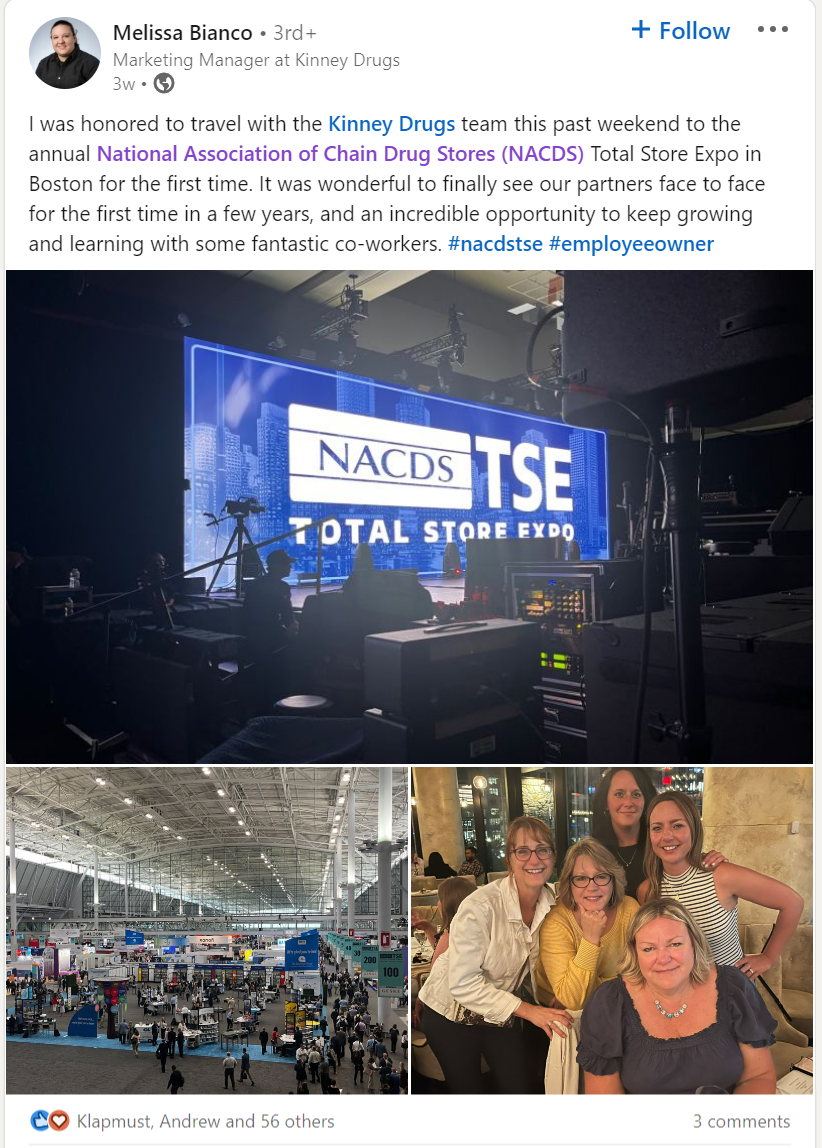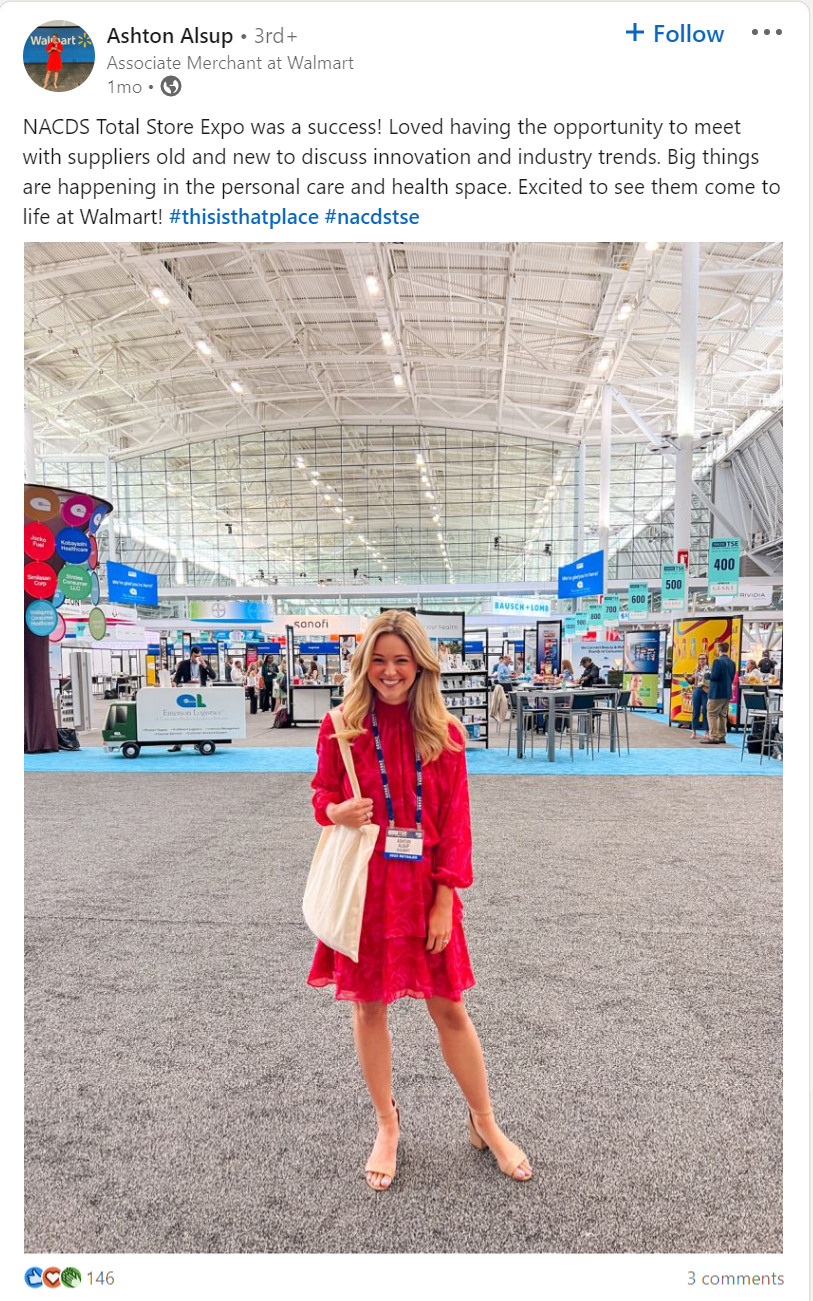 Sample emails to customers & prospects
Hi <first name>,
We're excited to announce that <your company name> will be attending Total Store Expo in San Diego, August 12-14.
We can't wait to share our exciting new products and network with others in the industry.
If you'll also be there, we'd love to catch up! Stop by <booth number> and say hi.
Interested in registering? Here is a link that you can use! https://tse.nacds.org/register/
Talk soon,
<your name>