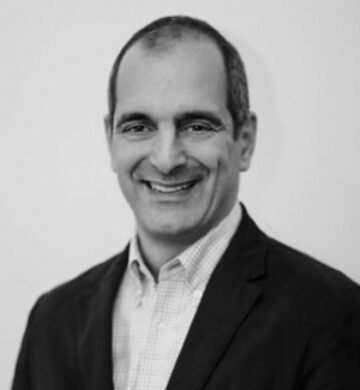 Speaker
Pano Anthos
Managing Partner
XRC Ventures
Pano leads XRC Labs as its Managing Director. He wields 25 years of technology CEO and founder experience building new businesses in B2B and B2C markets across Web, social, mobile and gaming platforms.
XRC Labs is an innovation accelerator and fund for the next generation of disruptors in the retail and consumer goods sectors. Our vision is to be the preeminent ecosystem where innovation happens to solve the biggest challenges and unlock the next generation of opportunities facing the retail and consumer goods industries.
With Founding Sponsor organizations Kurt Salmon and the Parsons School of Design at the New School, we have created a first of its kind design-centric, innovation ecosystem for the retail and consumer goods industries at the ground zero for the millennial market.
Unlike traditional accelerators like Techstars, who focus on breadth rather than vertical depth and knowledge of the space, or company accelerators, whose field of vision is naturally limited, XRC brings a stage-agnostic, design-first mindset, encompassing the needs of startups, retailers and brands across deep domain areas such as omnichannel, product development (which includes 3D printing) as well as next generation retail analytics and targeting.
Prior to XRC, he started and ran a wide range of startups, most recently and intently in the Digital and Social Media spaces across desktop and mobile user experiences. His passion over the last 5 years and today is the transformation of web as a more immersive experience. Users should be engaged not sold to.
Online and offline retail are in the midst of a massive restructuring. To that end, he joined Eaglepoint Advisors, a full-service advisory, turnaround, restructuring and crisis management firm focused on middle-market consumer goods and retail companies.
He continues to run Guided Launch to execute seed and early stage advisory, investment and operating practice in the Digital Media, Consumer and SMB-targeted businesses across mobile and internet platforms. Since its inception last year, Guided Launch has co-founded or engaged with 4 startups in the mobile, Facebook Advertising, SMB and consumer web spaces.
Prior to Guided Launch, co-founded Hangout Industries, which brought the first 3D games and integrated virtual world to Facebook. Very early adopter of Unity Technologies game engine in 2006. Techcrunch 50 finalist in 2008 and the 2008 MITX Digital Media winner for "Best Use of Technology."
Prior to Hangout, co-founded, built and sold Pantero to Progress Software at 13x trailing revenue.